Easy to Use
Canvas is an easy-to-use, yet powerful Business Intelligence tool which can be used by an average user. Business users can search data from the database even without the knowledge of SQL. With a short learning curve, users can set up templates, catalogs and dashboards for frequent access of analytical information.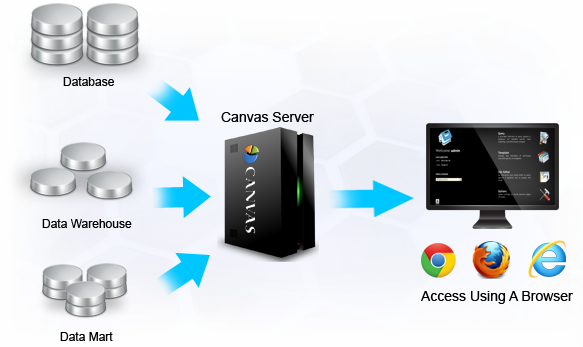 Smart business intelligence software that is designed for users, who would like to use BI tools, without any technical competency.
Empowers the user to analyze the output without any database expert's interventions.
Provides user friendly and easily understandable data analysis features like pivot analysis, cross tabulation and totalize data.
Facilitates every manager, business developer, controller and marketing employee to access the company's database and make own queries.